Aftercare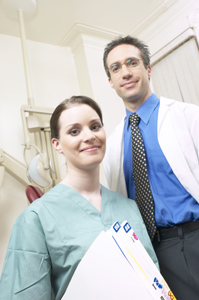 Because bonding material is not as strong as natural tooth enamel, it can chip and may have to be replaced periodically. Bonded areas of the tooth are also prone to stain. For these reasons, bonding requires careful home and professional maintenance. You can help maintain your bonding by following these tips.


- Avoid acids (such as vinegar, tomatoes, or pineapples) and alcohol which can damage the resins.

- Avoid items that can stain bonding material such as cigarettes, coffee, tea, and berries.

- Do not put excess pressure on resins. Chewing ice, popcorn kernels and hard candy can cause damage.